Environmental Compliance
Welcome! The office of Environmental Health and Safety(EHS) strives to ensure that campus activities comply with Federal, State and local environmental laws and regulations.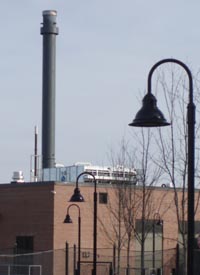 There are several government agencies that have jurisdiction over many of PC's activities (Click on the "Regulatory Agencies" link to the left for more information).  PC is a college campus, and as such, it emulates a small community.  Much of what makes life at PC what we enjoy today is subject to environmental laws.
Heating our rooms, turning on the lights, cooking on the stove, researching on the computer – all these activities, and much more, which we usually don't give a second thought to, depend on successfully supplying power to all parts of campus.
The PC community can choose from any number of food and beverage service venues on campus, but these facilities have to effectively operate grease removal systems or the dining areas we enjoy will face foul-smelling consequences.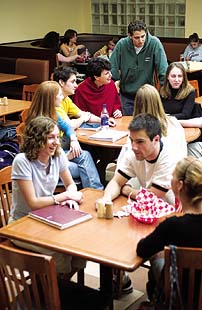 PC students are afforded the benefit of cutting edge laboratory exercises, some of which involve the use of hazardous materials. PC faculty takes all steps necessary to provide a safe educational environment for our students to learn in.
Running the power plant, treating grease-laden waste from cafeterias, and handling hazardous materials in a safe way, to name only a few things, are all subject to environmental laws. Our office works hard to abide by these rules in hopes that our PC community can enjoy these amenities without thinking about everything that goes on behind the scenes.